Announcements & News
Summer Pavilion Rentals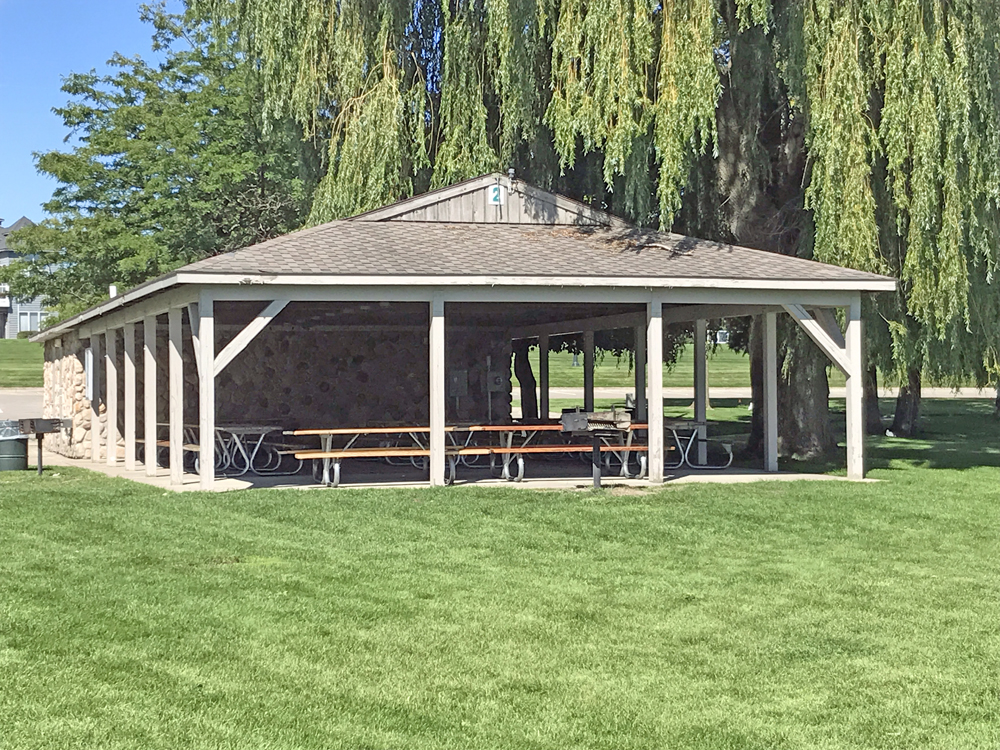 It's never too early to reserve one of our pavilions for your summer event. Whether you are looking to host a birthday party, family reunion, or rehearsal dinner, the Recreation Department offers five different outdoor pavilions for rental. The pavilions are located at Ferry Beach, Lake Michigan Beach, and Depot Beach. Each pavilion comes equipped with a grill, electric outlets, and picnic tables. Please call the Recreation Department for more information 231-547-3253 or go to: https://charlevoix.recdesk.com/Community/Facility.
The City of Charlevoix Recreation Advisory Board has developed a Five-Year Recreation Master Plan. The plan is based on the
Guideline for Community Park, Recreation, Open Space, and Greenway Plans
as published by the Michigan Department of Natural Resources. It evaluates existing recreation opportunities, reviews public opinion regarding recreation, sets goals and objectives, and proposes a five-year action plan. The Plan has recently been approved and is available in its final form.
Copies of the plan are available at City Hall, the Charlevoix Public Library, or to view a PDF, click here. Comments and questions can be directed
to Recreation Director Kent Knorr at City Hall, kentk@charlevoixmi.gov or (231) 547-7183.
Life in Charlevoix Mobil App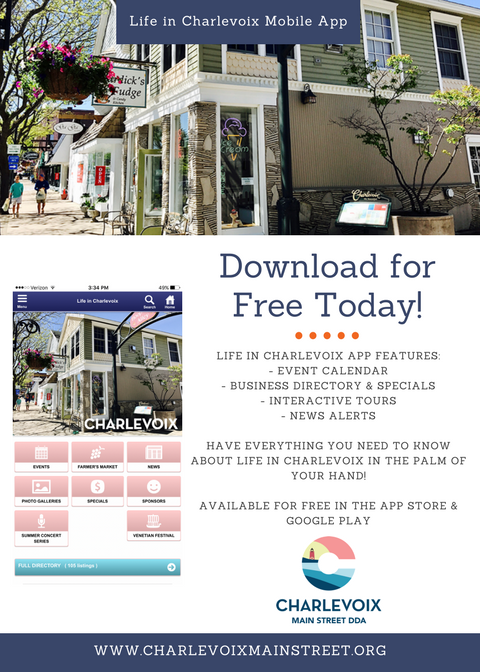 Charlevoix Disc Golf Course